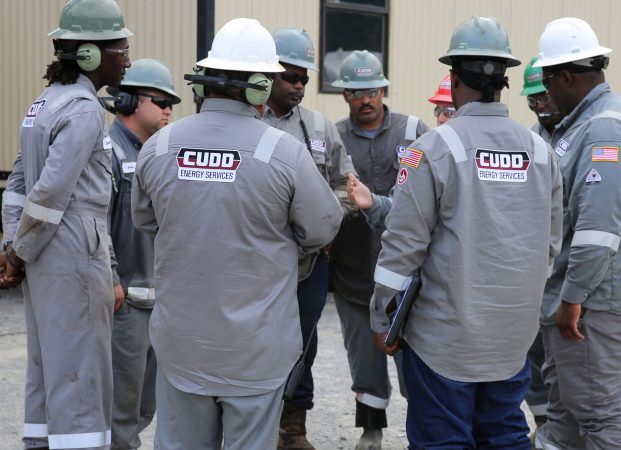 At Cudd Energy Services, the health of our customers, their personnel, and our people take priority. Our commitment to a safety-first culture frames our approach to every operation we perform, which in turn helps to continuously evolve our comprehensive Health, Safety, and Environmental Management System.
As a result, the companies we serve, the communities in which we operate, and the environments we encounter become benefactors of our relentless dedication to operate responsibly, ensuring proactive risk mitigation in all health, safety, environmental, and transportation concerns. 
Everyone. Everywhere. Everyday. Home Safe
Participation from all levels of the CES organization is a key component of our HSE efforts. We are committed to communicating the HSE philosophy and vision to all employees, customers, contractors, and third parties associated with our business, and ensuring each CES product/service line provides positive evidence of conformance to the system in its day to day business.
The following certifications and policies illustrate a starting point for our responsibility to world-class HSE&T quality:
Asset Integrity Management System
Supervisor Safety Development Programs
Behavioral Improvement Safety Observation Network